Travel Resources
This list is continually being updated as I uncover new and awesome things to make your travels easier. Use these resources to inspire yourself, even when you're not travelling!
TRANSPORTATION
Besides the obvious Google Flights and Kayak, I also like to use Skyscanner, CheapoFlights, and Momondo when searching for flight deals.
ACCOMMODATIONS
Depending on my destination, I use different types of accommodation. I love Couchsurfing, especially when I'm travelling solo. However, although it's a great way to meet locals, it's not always reliable for securing a bed for the night. Hostels and Airbnb are my next choice.

BOOKS
Lonely Planet Guides are always where I start when planning a trip!
A Year in Provence – Peter Mayle  A romantically written tale about the less romantic side of moving to the countryside of France.
Trading with the Enemy: A Yankee Travels Through Castro's Cuba
  An insightful look of the people and life in Cuba (although I found the baseball parts boring).
Kite Runner – Khaled Hosseini  A sad, but beautifully written story about a boy growing up in Afghanistan.

Shantaram – Gregory David Roberts  Written by a poet, this is prose you can get lost in.  I have read this book several times and love the characters.
Inspired Journeys: Travel Writers in Search of the Muse  A collection of short stories about our literal and metaphorical pilgramages.
The Gift of Travel: The Best of Travellers Tales  A collection of travel stories written with the expertise of serious and skilled authors.  There was only one story in this collection I skipped over.
MOVIES
The Way  A feel good movie about living life and finding yourself on the Camino de Santiago.
127 Hours  I love these movies about people who survive extraordinary circumstances.
Wild  I can only hope that one day I have the courage and strength to do what this woman did.
Into Thin Air  Also a book, this story highlights why I will never attempt to climb Mt. Everest.
Travel Blogging Resources
If you're ready to start your own travel blog, you're going to need a host! Bluehost and SiteGround are both popular and reliable. I have been using Bluehost since launching this website and have been happy with the service, but Siteground is better for blogs with serious traffic. Manage your Pinterest account to grow traffic with Tailwind.
Need some learning the ropes of the travel blogging world?  Check out the courses at Superstar Blogging!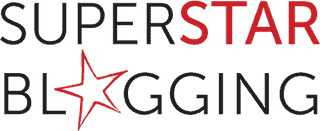 OTHER AWESOME STUFF
Reusable menstrual products are more sustainable and more convenient for travel since there is less to pack and you can wear a menstrual cup longer than a tampon.
Save
Save
Save
Save
Save
Save
Save
Save